Touching the Earth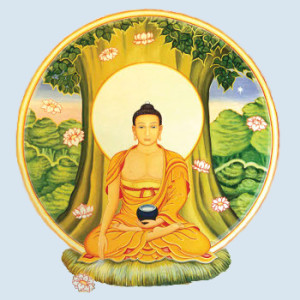 Dhamma Awareness Training
10-Month: January–October 2018
with Steve Armstrong and Kamala Masters
The purpose of my teaching of the holy life of the Dhamma is
not for gaining merit,
nor good deeds,
nor rapture,
nor concentration
but for the sure heart's release.
This and this alone is the reason for the teachings of the Buddha.
—Buddha
Invitation
Many sincere dhamma students' aspiration includes:
more Dhamma knowledge,
regular practice guidance,
shared sangha-building,
refined guidance for progressive insight,
manifesting dhamma wisdom in compassionate daily activities,
reliable contingency plans for inevitable challenges ahead, and
the sure heart's release.
To support these aspirations, we are inviting 41 sincere dhamma students willing to experiment with immersion in a dhamma lifestyle for 10 months:
to practice awareness in our daily activities
sufficient to lay the foundation
for deepening insight while on intensive retreats, and
to integrate those understandings into
an enduring dhamma lifestyle of awareness, and
the sure heart's release.
For these reasons and with the help of many, Steve has designed and is preparing to offer, in collaboration with Cloud Mountain Retreat Center and Kamala Masters, a curriculum of four modules comprising a Training in Dhamma Awareness to address these aspirations.
Four-Module Training Curriculum
1)   "Activating Goodness" — Daily mindfulness practices
43 Weekly guided mindfulness meditation practices.
Applied mindfulness training of one pārami a month.
 2)   "Spiritual Friendship" — Weekly sangha-sharing
Dialogue and guidance through practice check-in.
Online discussion and sharing of pārami practice reflections, challenges, experiences, insights, etc.
Break-out small group discussion on topic of your choice.
Periodic conference calls.
3)   "Dhamma Knowledge" — Monthly study of …
Manual of Insight by Mahāsi Sayadaw,
When Awareness Becomes Natural by Sayadaw U Tejaniya,
Map of the Mind: Handbook of Abhidhamma (Steve's), and
Practical pārami commentaries.
4) "Refining Continuity of Awareness" — Residential retreat
January 12–19 "Remembering Mindfulness"
June 29–July 8 "Stabilizing the Mind"
October 19–26 "Unfolding Wisdom of Awareness"
Three-Module Option

If you cannot do Module #4 retreats, but would like to do Modules #1–3,
please click here to let us know.
Depending upon interest we may offer this option.
Fees will also be determined based on interest.
Logistical Information

Complete registration and logistical information can be downloaded here. An overview is provided below.
Questions?
Please don't hesitate to contact us with any questions: dhammaawareness@gmail.com