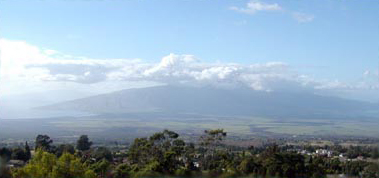 This bulletin is a way to convey information to the Sangha about our Sangha activities. If you have information you would like to have included, call Susan at 573-3450 at least 5 days before the expiration of this bulletin. If you would like to receive these bulletins via e-mail, send your request to Susan at metta@maui.net.
Dear Friends,
From time to time we are happy to share with you Dhamma teachings that will support you in developing more compassion and understanding in your daily life.  We have here for you a beautiful teaching about "The Sitting Buddha" that you may find interesting.  It is written by a very dear friend and Dhamma colleague, Gil Fronsdal of the Insight Meditation Center in Redwood City, California.

The Sitting Buddha (click here)

Also, please check into our website now and then to enjoy audio and written teachings from Steve and Kamala, and also on the Dharma Seed Tape Library (www.dharmaseed.org).
The Lahaina sitting group meets the first and third Wednesdays of each month at the home of Art Tabanao in Kaanapali Hillside.  There is a silent sitting meditation for 25 minutes, followed by readings from the selected book of interest.  Currently being read is Joyful Wisdom by Yongey Mungyur.  Call Art at 344-5529 or Sylvia at 283-5286 for directions and more information.  New members are welcome.